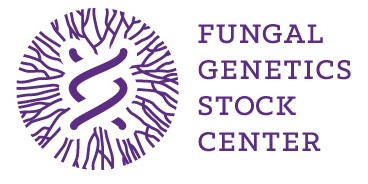 | | | |
| --- | --- | --- |
| FGSC #A1244 | | Species: Aspergillus flavus |
Genotype: A. flavus Delta ku70 Delta pyrG
Depositor of Strain: PC
Reference: Fungal Genet Biol 46:176-182

Markers
Lesion:
pyrG89
pyrimidine req. orotidine MP decarboxylase
Enzyme Name: orotidine 5'-monophosphate decarboxylase
Lesion Information for Marker:
Linkage Group of pyrG89: IL

Marker description or requirements:
Optimal supplementation is 2.5 mg/ml (10 mM) each of uridine + uracil. pyrG89is cold sensitive and sectors
Reference for: pyrG89: 10167. de Souza et al. 1998. Curr. Genet. 33,60-69
Reference for: pyrG89: 10472. Oakley, B. R. et al. 1987. Gene 61;385-399
Reference for: pyrG89: 10486. Palmer, L. M. & D. J. Cove 1975. Mol. Gen. Genet. 138,243-255.
---
To order, please copy the strain number into the Material Request Form

Back to Strain Search Form
To the FGSC home page
6/11/12